Sale!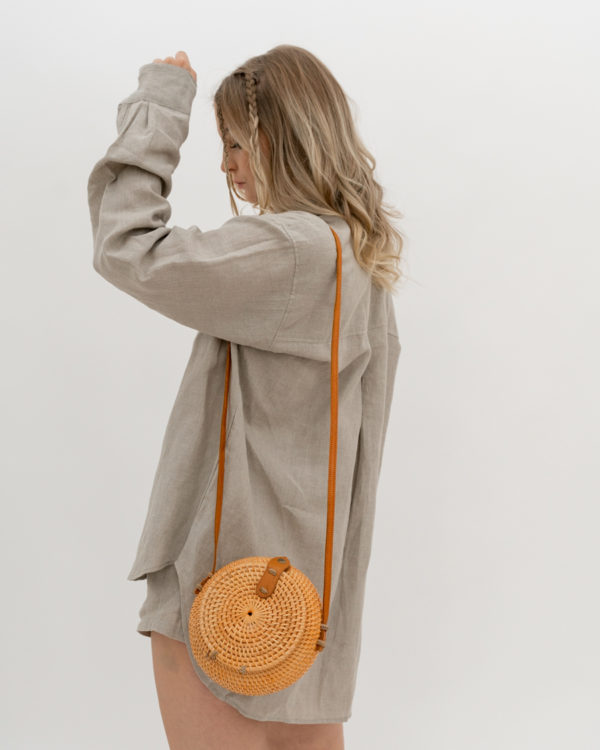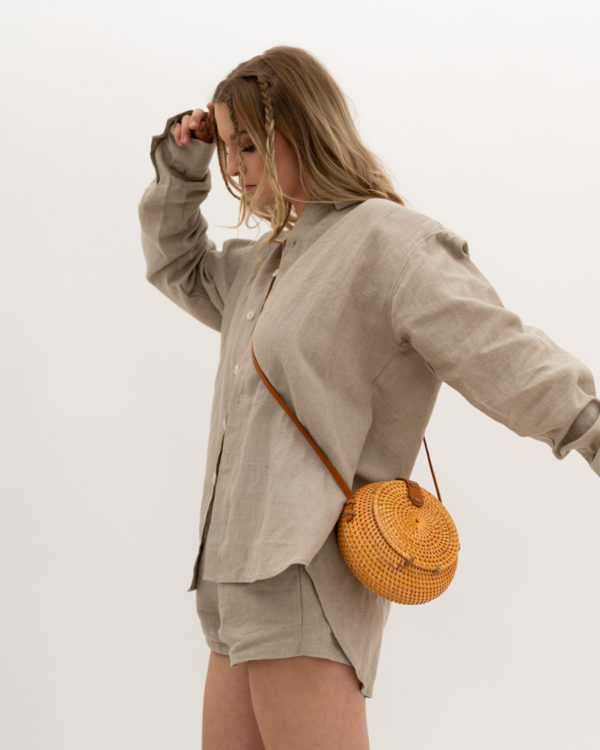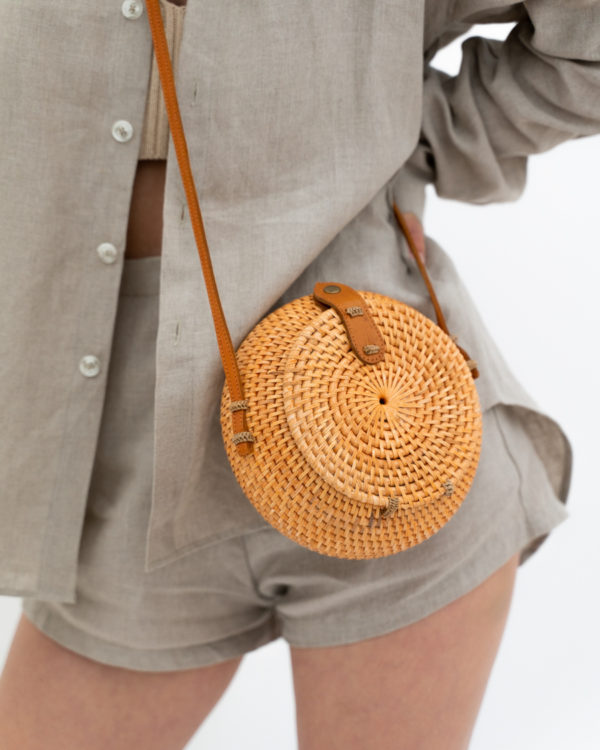 Rounded ata bag "Kuta" Natural
54,90

€
including 19% MwSt.
HANDMADE all ata bags are handmade with love in Bali, Indonesia.
ORIGINAL FROM BALI these are original Bali bags from Bali, which are made from natural materials by hand on the island.
UNIQUE because it is not a mass production, each bag is a real unique piece. Shape and colour can differ slightly from bag to bag.
NATURAL PRODUCT for this bag ata gras from own cultivations as well as genuine leather (from leather remainders) for the leather strap and carrying belt are used.
INSIDE LINING Inside the bag a typical Balinese batic in white was used. It is used as well in the temples as clothing and is believed to provide positive karma.
In stock
Deliverytime
Delivery time: 1-3 Working days *
Shipping with DHL Premium
Shipping from Warehouse in Berlin, Germany
Free Shipping
For all orders with a delivery adress in Germany.
For orders over 50 Euro in Europe.
Alternative to the classic Bali bag
The Bali bag is an absolute classic piece that belongs in every wardrobe of a globetrotter. For those who find the classic one a little too boring, we have alternative Bali bags. One example is our rounded Ata Bag "Kuta". In contrast to the classic ata bag it has rounded corners and can be opened on the front.
Our ata bag "Kuta" is a must-have for all those who want to have a piece of Bali with them everywhere, but like to stand out from the crowd and go their own way.
The Bali Bag as a summer accessory
The Bali Bag is the perfect accessory for summer, whether in the classic, cylindrical or rounded version. It can be combined with anything, whether you are on a summer holiday or in a town. Especially if you're not currently travelling, it adds the necessary touch of holiday feeling to every outfit.
The rounded model of the ata bag is especially chic. It offers enough space for important things like your mobilephone and wallet and is locked securely with a push button. Inside your things are protected by a typical Balinese batic.
Variety through three different colors
Our ata bag "Kuta" is available in three different colors. Again you have the choice between natural, black and white – so everyone will find the right model. The variants black and white are especially chic and can be perfectly integrated in everyday life in the city. The natural model of the ata bag, on the other hand, gives the most holiday feeling and is the perfect summer bag.