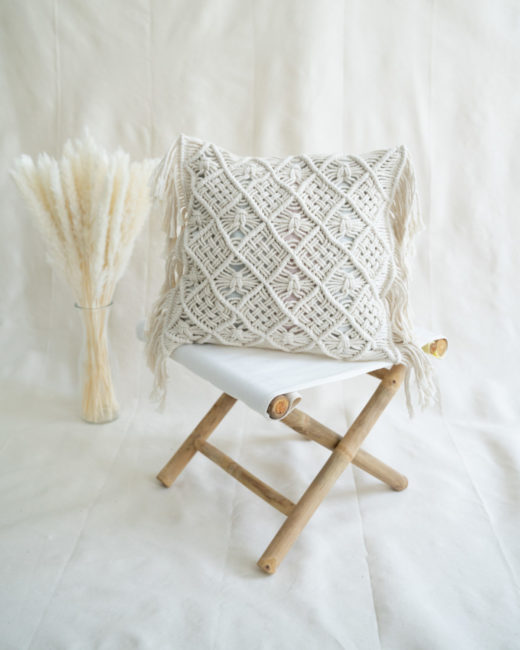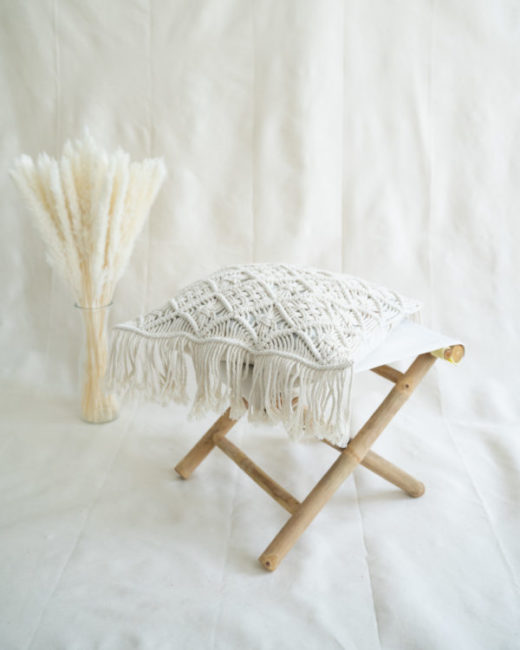 Cushion cover "Balian"
29,90

€
including 19% MwSt.
Delivery time: 1-3 Working days *
HANDMADE Every cushion cover is lovingly handmade in Bali.
UNIQUE By the manual work no cushion cover resembles the other. Especially the knotting on the front as well as the fringes on the side can show differences.
BOHEMIAN STYLE With its natural materials and colours it can be integrated into any existing style and complements your home design in an optimal way.
HOLIDAY FEELING This feeling comes up, if you have our cushion cover "Balian" at your home.
In stock
Free Shipping (DHL) for Orders with German Shipping Address
Shipping with DHL from warehouse Berlin-Germany
Payment options: PayPal, Sofort. and Banktransfer
---
Holiday feeling for your home
The home should ideally be a cosy retreat and it will be even better if a real holiday feeling is created here. With our cushion cover "Balian" this is definitely possible. The bohemian style cushion cover is not only very comfortable, but will also remind you of your last beautiful summer holiday and bring this memory back to your home, no matter whether you have the cushion in your living room or bedroom.
You can put it on the sofa, in the bed or on a comfortable armchair. No matter where you have it in the end, holiday feeling is guaranteed.
Unique decoration cushions with many details
Each cushion cover was made lovingly by hand in Bali. Front and back differ so you will find a knotted design on the front side of the cushion cover, the back side is simply plain and plain coloured. Another nice detail are the fringes on two sides of the pillowcase.
Pillowcase in bohemian style
The bohemian style is a popular trend in home design and is characterized by its natural materials and the versatile use. So you can also use our cushion cover "Balian" in your home. Thanks to its simple, natural design it can be integrated into any existing style and complements it perfectly.
With a size of about 40 x 40 cm it is also the perfect size for any kind of sofa, armchair or bed. It fits both smaller sofas and large sofas. For larger sofas and beds, we recommend integrating two or more cushion covers, so that the holiday feeling is completed and the single cushion does not get lost.